Dr. Chris Koch, DC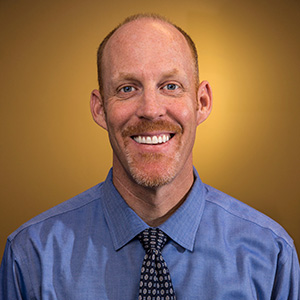 Chiropractic Physician Dr. Chris Koch graduated from chiropractic college in 1996 at the top of his class with Cum Laude honors. After receiving his doctorate in 1996, he continues to feed his desire for knowledge by attending many continuing education seminars yearly. While in school, he served as an educational guest lecturer for both students and their patients alike.
Dr. Koch has achieved success throughout his career by doing things the right way. He and Dr. Diane Koch's practice is founded on the principles that they live by and they strive to achieve the highest standards in integrity, compassion, and professionalism. Dr. Koch is committed to his patients and to helping change the lives of Americans through promoting new attitudes for health & wellness in our society.
Personally, Dr. Koch was raised on an island off of the southern coast of New Jersey. He met Dr. Diane Koch while they studied together in school. He keeps himself very busy with his three boys and his wife, exercising, and his hobby of photography. Scuba diving is also one of his activities, but now that he lives in the desert (and not on an island) he doesn't dive as often as he would like.   His faith is also a very big part of his life. He enjoys mission work, and as a Spanish speaker, he is able to help in unique ways. He and his son will travel to Costa Rica soon to help serve local churches. He has been active at his church since 1996 – Christ's Church of the Valley.
Post-Graduate Developmental Work
Physical Rehabilitation Of The Spine; Chiropractic Pediatrics; Metagenics Nutritional Protocols; Standard Process Protocols; Erchonia Cold Laser Seminars; Dan Murphy Anti-Aging; Mastering The Thyroid; Apex Blood Chemistry; Dr. Jerome Rerucha Laser Application; Dr. Jeff Spencer Laser Application; Whiplash Evaluation and Treatment; Gonstead Method Seminars; Nutritional Approaches To Stress Induced Disorders; Fundamentals of Clinical Nutrition; Principles And Application Of Mechanical Traction; Understanding Whiplash; Spinal Decompression; Spinal Pain Syndromes; The Neurology of Pain; Function Based Care; Conditions Of The Disc; Advanced Laserology; Essentials of Nutritional Therapy
Call: 623-512-4040 or Fill the Form
Dr. Diane Koch, DC
Dr. Diane Koch is a board certified Chiropractic Physician. Born with a scoliosis (sideways curve in her spine), she began receiving chiropractic care at age 8. She wore a back brace for four years – 23 hours a day but it did not help.   Chiropractic offered her solutions when all other options had failed. This inspired her to seek out chiropractic as a profession.
She began working in the field in 1986 as an office manager and then after a few years she moved to Atlanta to go to chiropractic college. She graduated in 1995 and after receiving her doctorate, she began seeing her passion for helping people come to reality with actively caring for patients in Atlanta. She loves what she does and has a passion for helping people detoxify their bodies. Ask her about the 21-day Purification Program!
She is a strong advocate for safe home birthing and she gave birth to all three of their sons at home. She played basketball in college, and attended Deer Valley High School, and then Yavapai and Northern Arizona University. Raising three boys takes a lot of enthusiasm and intensity, and she has plenty to spare! Guiding, molding, and growing three boys is a full time job as any parent can attest to. These boys keep the Doctors Koch feeling energetic and on their toes.
Post-Graduate Developmental Work
Physical Rehabilitation Of The Spine; Chiropractic Pediatrics; Metagenics Nutritional Protocols; Standard Process Nutritional Protocols; Erchonia Cold Laser Seminars; Dr. Jerome Rerucha Laser Application; Whiplash Evaluation and Treatment; Gonstead seminars; Nutritional Approaches To Stress Induced Disorders; Fundamentals of Clinical Nutrition; Principles And Application Of Mechanical Traction; Spinal Decompression; Spinal Pain Syndromes; The Neurology of Pain; Function Based Care; Conditions Of The Disc; Advanced Laserology; Essentials of Nutritional Therapy