About Us – Arizona Chiropractic Center
The doctors and staff at Arizona Chiropractic Center are committed to improving the health and well-being of our patients. Our services are focused on relieving pain, speeding the healing of our patients bodies, and providing nutritional and lifestyle and attitude changes, allowing them to achieve greater wellness.
Jude Goehring, RT(R), CA
Radiology Technician, Certified Chiropractic Assistant
There are few people who are as compassionate and service-oriented as Jude. Certified as an MRI, CT, and X-Ray technician, she has worked in hospitals and chiropractic offices alike. She is also a board certified Chiropractic Assistant. All of her experience has led her to Arizona Chiropractic Center, where she shows love and care to everyone who walks through the door. Whether performing diagnostic testing such as surface EMG's and X-Rays or actively treating patients using Spinal Decompression Therapy, PEMF (Pulsed Electromagnetic Therapy), or physiotherapies, her desire to help people is clearly felt by all patients.
She is a 'foodie' who appreciates the finest of culinary delicacies. Originally from Minnesota, she has lived in Texas and she enjoys the great outdoors and hiking in the desert. She has a very extensive family and enjoys spending time with them as often as possible.
Marilyn Gianforte
Chiropractic Assistant
A Brooklyn, New York native, Marilyn had lived in NJ where she and her husband Phil have been involved with Chiropractic for the past 15 years. They have 2 cats and one daughter, Marianna, and they all love being outdoors and hiking. She is the friendly 'New Yawk voice' that you hear when you call our office. From a big Italian family, she has a heart of gold and she cares deeply about each and every person who walks through the front door. Her interests include keeping herself physically, mentally, and spiritually fit. She also calls CCV home. Exercise and proper nutrition play a big role in her life and she definitely 'practices what we preach' in the office, maximizing her health with adjustments, cold laser, PEMF and more.
Tina Grady, LMT
Licensed Massage Therapist
Oregon's loss is our gain. Since coming to Arizona, Tina has built up a very loyal group of 'regulars'. She is an amazing LMT who is trained in all of the various techniques. She more than intuitive and smart, she is very capable and insightful into what each patient and client needs. Working hand in hand with the Doctors, she gets in to the details and underlying causes of each person's unique problems. You will walk out of the room feeling amazingly youthful, relaxed, and completely stress-free!
A great mother, she is also a major outdoorsy person. Any given weekend you won't likely run into her. Why not? Because she will be in her jeep with her husband deep in the desert or in the high country on a trail in the back woods. She enjoys taking her jeep in places that are known to rip apart the average four-wheeler. Four wheeling and rock climbing certainly dominate her weekend and she loves it. She doesn't stop at 4 wheels though. She is also a dirt biker, and she keeps up and blows by her husband and the guys that she rides with – so be warned if you think you are going to leave her in the dust!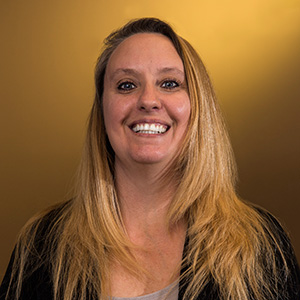 Robin McMahon
Personal Injury and Insurance Specialist
Robin is the person you want on your team when you have had an auto accident! She has worked in the insurance field for over 20 years and has become very experienced in dealing with all facets of auto injury work. If the accident wasn't your fault (or even if it was), you have too much on your mind with healing up and getting better. You don't want to have to think about bills, difficult-to-deal-with insurance companies, or attorneys. Robin will take your hand and walk you through the auto injury maze so that you come out of the other end shining! Robin is the mom to the cutest little blondies! She is very active and rarely slows down. Technology is a bit of a hobby for her. She has traveled all over North America, Canada, and Mexico. She drove across country a few times, visited 44 states, and has lived in both Cabo San Lucas and Maui. She is proficient in speaking Spanish and she enjoys Scuba diving in Cabo San Lucas. She grew up in Phoenix as the daughter of a cowboy. She learned to drive cattle, and spent her summers sailing between Dana Point, Oceanside, and Catalina Island. She and Ron have been sweethearts since age 7 and have 6 kids between them! And no- they never rest!
Sydney
Sydney is the sweetest dog on the planet. She doesn't jump or run as fast as she used to, and although she is willing to chase a bunny or a bird, she usually just stares them down now! She is part of our family, we feel like she helps us become better people. We can all learn a lot about caring, compassion, and unconditional love from a dog!