Carpal Tunnel Relief Arizona
Carpal Tunnel Syndrome is becoming more common. Treatment in the past was limited, and surgeries were very common. We now have technological advancements that get fantastic results, and in the majority of cases, keeps the patient from unnecessary surgeries.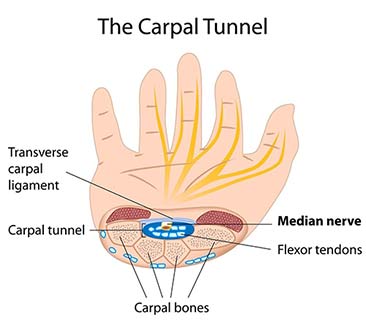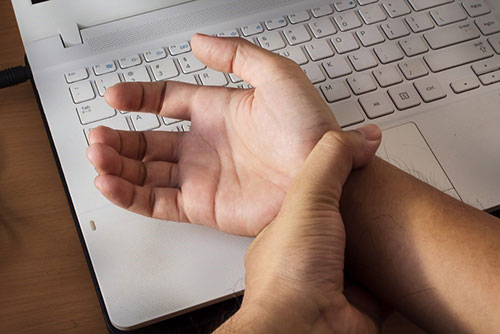 What Are The Symptoms Of Carpal Tunnel?
Carpal Tunnel Syndrome symptoms are typically seen along the path of the median nerve in the wrist. They include wrist and hand pain, numbness, tingling, and weakness. At times, the pain may actually be in the forearm, upper arm or neck, but still be originating in the wrist. The grip strength of the hand may be so weakened that the suffering person may not be able to even hold a hairbrush. Frequently, there is a 'double crush', meaning that a problem in the person's neck and wrist are both culprits in causing their suffering.
Non-Surgical Carpal Tunnel Treatments
Treating Carpal Tunnel Syndrome effectively requires a broad understanding of how the body works and what triggers the pain. With all of our patients at Arizona Chiropractic Center, we do a full carpal tunnel analysis, and develop an individualized treatment plan based on what we find. Below is a list of our Carpal tunnel treatment options:
Start Treating Your Carpal Tunnel Today
Don't suffer with carpal tunnel pain any longer, come in for a consultation and we will get you on the fast track to recovery. Recovery from carpal tunnel syndrome is often very difficult, but with the team at Arizona Chiropractic Center will guide you through every step of the process and making it as simple as possible. Feel free to reach out to us with any questions or to schedule your consultation.
Call: 623-512-4040 or Fill the Form