What is a Herniated Disc?
A herniated disc is a common condition that can cause pain in the neck or back. It also can cause pain, numbness, tingling, and weakness in an arm or leg. The spine is made up of a series of individual bones call 'vertebrae', and between the bones are IVD's or Inter Vertebral Discs ('discs'). The disc is a flexible but strong, cushion-like substance that functions as a pillow and protector for the joints of the spine. When the disc is damaged, it can herniate or rupturing, causing the "jelly like" inner part of the disc to push through the tough exterior of the vertebra resulting in a herniated disc.
Effective Herniated Disc Treatment in Arizona
At Arizona Chiropractic Center, we offer a highly effective herniated disc treatment plan. Using a series of technologically advanced, FDA cleared therapies, we fit together a plan specifically designed for the patient and their particular needs. Since 1997, Dr. Koch and the team have been helping patients get relief from the pain caused by herniated discs and get them back to living an active, full life. All of our herniated disc treatment options are non-invasive, non-surgical and shown to be highly effective.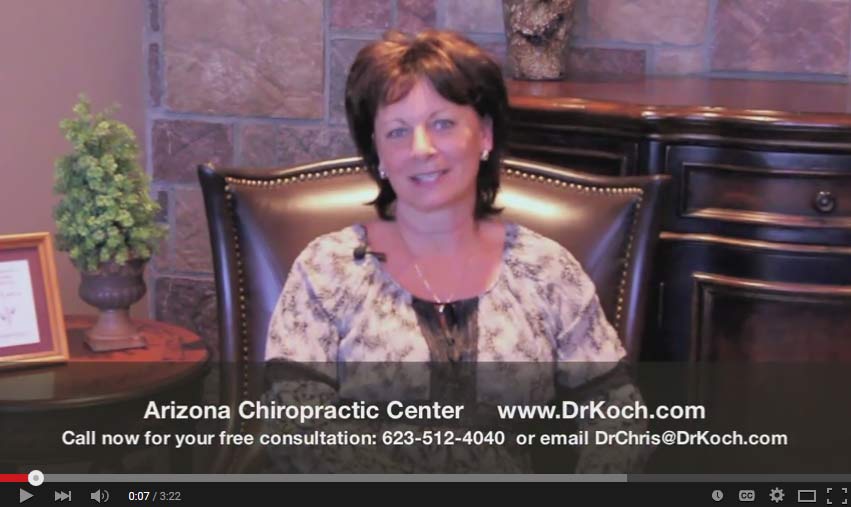 Don't Let A Herniated Disc Keep You Down
If you are suffering from pain, numbness, or uncomfortable sensations due to a herniated disc in Arizona; it's time to give Arizona Chiropractic Center a call. Our team is dedicated to getting our patients back to doing the things they love, rather than suffering with pain. Whether you are ready for an immediate consultation or still have questions; please feel free to get in touch with us.