What is Sciatica?
Sciatica is a type of pain caused by irritation of the sciatic nerve. The pain typically starts in the low back and behind the thigh area and radiates down to or below the knee. Sciatica happens from a variety of reasons. This may include a herniated disc, bone spur, or an irritation from the spine or muscle onto the nerve. This may cause pain, inflammation, and numbness in the affected area.
Effective Sciatica Treatment Arizona
The doctors at Arizona Chiropractic Center offer highly effective sciatica treatment. The majority of sciatica cases can be effectively cared for through conservative care. This may include Chiropractic adjustments, therapeutic massage, physiotherapy, cold laser therapy, PEMF (Pulsed Electromagnetic Field Therapy), and targeted nutritional changes.  With over 19 years of experience, Drs. Chris and Diane Koch will help get you back on your feet again. They will also guide you through the proper exercises which can effectively reduce and prevent the sciatic pain from returning.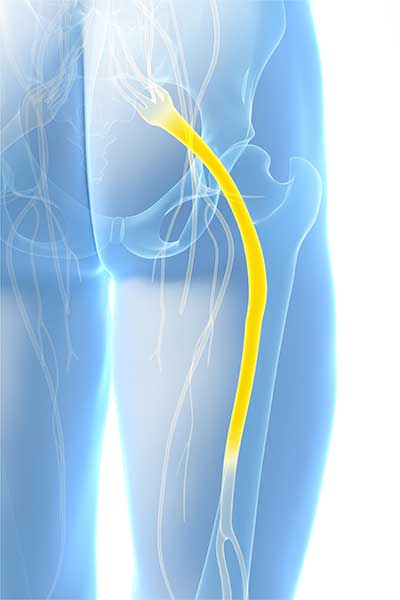 How Do I Know if I Have Sciatica?
Sciatic pain may vary from mild pain in the buttock or leg to a sharp burning sensation. The pain in the buttock or leg may be terrible and also may get worse when you sneeze or cough. Some people may also experience numbness, muscle weakness, or tingling in the affected part of the body. The person experiencing the pain may find it difficult to stand up or stay seated comfortably. Before we begin treatment we will do a full analysis of your condition in order to design the best treatment options.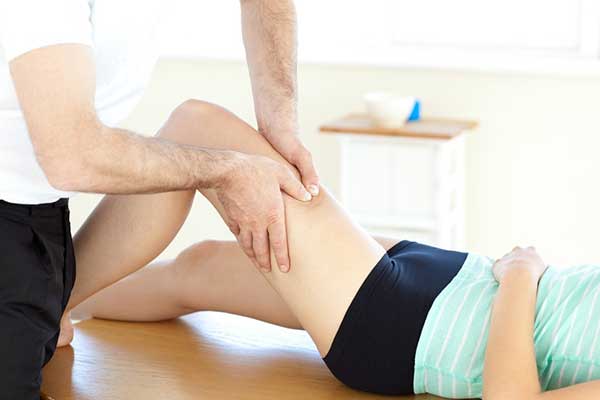 A Track Record Of Successful Sciatica Treatments
At Arizona Chiropractic Center, we have the latest in state of the art equipment. Utilizing these resources gives you the best chance of for resolving your sciatica pain. Dr. Chris Koch and Dr. Diane Koch have years of experience working with patients of all types and they can get you back on your feet and living your life. We will guide you through the process from the consultation, to starting treatment and finally recovery. Below is a real testimonial from one of Dr. Koch's many happy patients. Read More Testimonials.
I have been a patient of Dr Koch since he first started his practice in the Phoenix area fifteen or so years ago. I am a want-to-be active senior, and that gets me into a lot of trouble with my L4. The good doctor has consistently patched me up and kept me going. At this point I am an 81 year active senior, and very happy about it.
Richard F.
Drs. Chris and Diane Koch
Drs. Koch are highly renowned Chiropractic Physicians who each have over 19 years of experience. They have successfully treated thousands of patients combining chiropractic therapy, spinal decompression cold laser, PEMF and a variety of non-surgical treatments. They believe in designing a personalized care plan based on the patient's history, results of diagnostic tests and a physical examination. Don't suffer any longer. Contact us today.