Effective Pain Management with Cold Laser Therapy
At Arizona Chiropractic Center in Peoria AZ, we offer a number of treatment options, including Erchonia Cold Laser Therapy. Cold laser therapy is a safe, non-invasive option for treating chronic and acute pain, whether it be in the neck, back, shoulder, hip, knee, or elbow. In 2002, Erchonia Laser received its very first FDA clearance for chronic neck and shoulder pain.

Positive Results Seen As Early as the First Treatment
Cold Laser Therapy is a painless, non-invasive, anesthesia-free medical treatment that is also free from any unwanted side effects. It is used for a variety of conditions, and most commonly for pain relief and restoration of function. Many patients experience positive results as early as the first session.
Cold laser therapy speeds up your natural healing process. The Erchonia laser emits a visible coherent light that stimulates the body's ability to produce ATP (energy), which allows a natural healing of the body in decreased time. Through this process pain and inflammation decrease, the natural range of motion of the joints return and optimal function of cellular physiology occurs on a more permanent basis.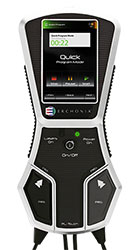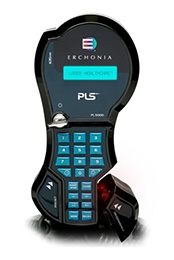 Non-invasive Solution for Your Pain
FDA approved, extensively researched, and widely accepted as an effective healing modality, the Erchonia cold laser has made a marked impact on the healing of a wide variety of acute and chronic conditions.
Cold Laser Therapy can be used in the treatment of:
Tennis & Golfer's Elbow
'Pulled Muscles'
Knee Pain
Hip Pain
Shoulder Pain
Tendonitis
Plantar Fasciitis
Free yourself from pain
Give us a call to learn more about Erchonia Cold Laser therapy, and make an appointment to see if it's a treatment option for you. If you're searching for cold laser therapy in Arizona, give the team at Arizona Chiropractic Center a call today!